Click thumbnails to enlarge photos.
Dog Facility Services and Rental
The ultimate dog facility for dog trainers & events
We are excited to share the transformation of our stables into a NEW fully functional multi use dog training facility. We are opening our gates to YOU and our canine friends. It is our intention to offer those who use our facility the same professional atmosphere and care as we have in the past.
CotonField Dog Centre is centrally located in the Fraser Valley at 27882 Quinton off Lefeuvre Road and Fraser Hwy. We are essentially at the border of Abbotsford and Langley. We are very close to the USA border crossing at 264th avenue. The facility is located on a quiet dead end street which is safe for the dogs and those visiting the facility.
The difference:
By paying a small hourly fee, CotonField becomes your "classroom". You are free to teach the students that you choose, and teach in a manner that fits your style. You can also decide on your own schedule and make it work for you and your family.
If you have a project for your Club or a special idea you would like to explore, come and talk to us.  We are open to give you the opportunity to bring new training to the Fraser Valley.
Afraid that there won't be enough students at first? We can also work with a "per student" fee. This is the chance to explore your talents.
You would like a grooming seminar for your Club as a fundraiser or a family day for your breed? We will help your Club to make some money and for fundraising venues, we will offer special rates.
We look forward to meeting you and celebrating your innovative ideas and improving the quality of dog training in the West.
Some of our features at CotonField Dog Centre are:
• A Grand Prix size indoor arena 200'x70' AAC approved with a packed mixture of seashell sand and special clay offers great footing for your companions. Sprinkler system for footing and dust control, as well as sliding windows which offer light and fresh air are bonus features.
*No aggressive dogs please.   Training is at your own risk.  Dogs are unpredictable and there are certain risks and dangers inherent to the sport.
 Equipment List at CotonField:
8 winged jumps
8 wingless jumps
6 wingless training jumps
1 double jump
1 spread jump
3 tunnels 1 ten feet and 2 twenty feet
1 Chute
1 Tire
2 Tables
Weave poles – 1 set 24"
Contacts (Wood) – A-frame, Dogwalk & Teeter;
Numbered cones – 1 set (1 to 23)
Obedience Jumps
• An outdoor lit arena 214'x100'. (can be used as parking)
• A large graveled parking area.
• Within the other buildings you are offered a 40'x27' heated space, as well as 48'x22' working space that can be utilized for conformation, obedience classes, seminars, club meetings or fund-raising etc. A quiet heated area for the judges or private meetings is available. A small kitchen is there for your convenience or simply to relax and have tea with your friends.
• Our facility has lots of good lightning and two out door potties.
CotonField Dog Facility Rental Rates:
Our rates are very reasonable. We want everybody to profit and be motivated in the pursuit of improving dog training in all it's aspects in our community. For $30.00 per hour plus 5% GST you can create your own classroom in the indoor arena. The price does not change if you have 10, 20 or 30 students during that hour.
For events, seminars, trials, etc., the price is determined by the size of the event and your particular needs. An AAC trial for example in the indoor arena on compacted ground is $300.00 per day.
Do not hesitate to contact us if you need more information. Please note that we require a deposit for large events as well as proof of liability insurance.
Thank you for your support.
Our policy:
Our desire is to offer a place of enjoyment for you and your best friend. That means that we will not allow any abuse on our property. No dog should be left in the car during the summer months. Bring your crate and we will make sure your dog(s) are comfortable at all times, warm and cold water is also available and a nice field for running and playing is available as a warm up area.
Anyone seen being unfair, rough or rude to his or her dog(s) will be asked to leave immediately. This kind of behaviour will not be allowed. If your dog(s) is lame during exercise, you must come and explain. No dog should be in pain for people's enjoyment!
Please respect the rules displayed around the property; they are meant to protect you and your dog, and keep the facility in pristine condition. Please respect our flowers beds and trees.
Thank you.
Cotonfield Booking Reservation Policies.
For any events, full week-end reservations, a $100.00 non refundable deposit is required. When making reservation you are securing the facility and changes often mean loss of business for us. Until your deposit is received, you will get a "temporary" reservation. Should anyone come and offer a deposit for the same time, you will loose your reservation.
For trainers who are renting a few hours per day, please be advised that should a full day or full week-end reservation be required for a special event,   we will have to ask you to re-scheduled your class to accommodate the request.
All special events must be covered by your Insurance Policy with a copy to Cotonfield Dog Centre at least a month
Prior to the event. This is a strict requirement from my own insurance company.
All trainers must have up-to-date liability insurance to teach at Cotonfield with a copy for Cotonfield's file.
Please note that Cotonfield reserves the right to cancel any event for personal reason with a 6 months notice.
ARENA – PLEASE FOLLOW THESE SIMPLE COURTESY RULES:
• If a dog pees on the sand or on a door or on any of the equipment etc, please spray over with the spray provided.
• All small equipment including tunnels must be kept to the east wall and bars returned to the containers (and not be left in the sand).
• The light for the round pen is on the outside N/W corner of the building. Please be sure it is on so everyone can see the pick up of their dog's poop.
• Tunnels must be put away face down to the ground to avoid cats peeing inside.
• All doors must be closed securely and lights closed before you leave the buildings.
• Please unplug all electric appliances (water, coffee, radio etc.) before leaving the arena.
Thank you for your help and understanding. We want to keep Cotonfield clean and beautiful for many years ahead.
Jacob and Diane.
Links
PUPPY, PET, TRICK, RALLY, COMPTITIVE OBEDIENCE CLASSES
Held at 
Cotonfield Dog Centre
For your convenience
Will accept dogs for $15.00 extra.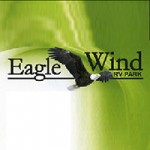 Eagle Wind RV Park and Campground 
BC's Premier Recreational Vehicle Park
604.856 6674